REAL HORRORSHOW PRESENTS @ THE OLD BLUE LAST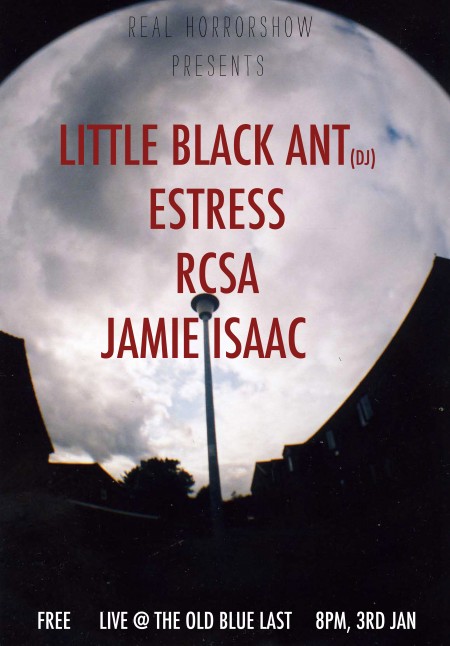 I've been given the privilege of curating a night at Shoreditch's brilliant Old Blue Last, inviting along a group of acts that I'm incredibly excited about seeing perform live. It's on the third of January and it's 100% free. Check out tracks by each below. See you there.
Little Black Ant
Stream 'Happy To Be Sad" below.

Estress
Stream 'Reds' below.

RCSA
Stream 'Fountain' below.

Jamie Isaac
Stream 'Hardened Front' below.