MP3MEMORIES: Hot Chip – So Glad To See You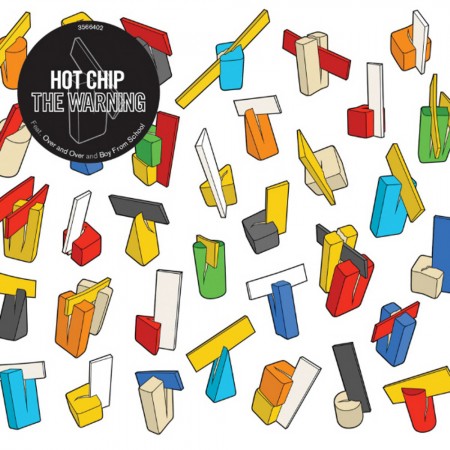 [note: this is something I wrote a little while back, hoping to have it published on a website, as that didn't happen, I thought I might as well put it up here]
Despite the lengths that many musicians, music writers and label bosses will be wont to argue against the MP3 as a format of worth, it's undeniable that for certain generations, digital files are becoming capable of producing as much nostalgia and value as any cassette, CD or vinyl record. Just pointing to a Pitchfork piece by Lindsay Zoladz, published in March, in which she celebrates the mis-tagged files that populated P2P sharing applications like Napster, covers adequate ground into establishing how the many quirks associated with file-sharing have left indelible marks on the minds of those feverishly downloading. Laura Snapes also recently posted some nostalgia-hued writing of her own, detailing the life of a collection of Tegan & Sara MP3 files, that had seemingly travelled a great distance between various computers and portable devices in slipshod condition that she wouldn't dare replace.
When I was at school, it was Limewire, not Napster, that really rode an overwhelming wave of popularity, where songs would go from Computer to MP3 Player, to mobile phone, to iPod, be exchanged over MSN or burnt to CD. To me, they were heady days, when I could get a hold of Pull Tiger Tail demos at the click of a finger, or listened to a version of Shy Child's "Noise Won't Stop" where the vocals remained at a nigh on inaudible level. As far as I know, programmes like Kazaa and Limewire faded out of use, or perhaps, their resourcefulness, with the rise of torrent software; my preferred poison, Azureus, undoubtedly shaped my listening towards the absorption of albums and longer works, as opposed to the £2 CD singles I'd pick up in HMV or the innumerable videos I'd come across by tuning into MTV2.
My 14-year-old self had no part-time job or any substantial revenue from the little pocket money I received, so it was fairly inevitable that after coming across the incredibly arresting video for Hot Chip's "Over and Over" (and probably singing along) that their album The Warning would be one that I downloaded during my time in Secondary School. Of course, by obtaining said albums, mostly tending to be leaks, the files were more often than not of poor sound quality, 128kbps or lower would be a regular occurrence, and were full of errors and mistakes beyond simply being mis-tagged.
It's the album's 10th track, the melancholy and loving "So Glad To See You" that would go on to become my favourite; though, on the version that I had obtained, there was an inexplicable scratch, a blip. Around the 01:50 mark, where Alexis Taylor's vocals come in, the jarring divide occurs, a kind of cut off that on first listen seems deliberate, seems to be invoking the kind of glitch that computers that faltering computers would typically produce. And it was something that initially passed me by, something that I only really started to absorb once I took the album in properly, uninterrupted. It is more disconcerting, on recollection, that "So Glad To See You" remains, to this day, my favourite track on The Warning, and did so far a long time with this foreign incursion. It came to the point where I was actually waiting for it, yearning for that mistake to happen.
Like any particular tic that you may notice in the way someone sings or plays, this digital error became part of the listening experience, like I assume it has for many others. In time, the files were replaced by higher quality ones, though I still expected to hear that mistake, which I doubt it to be something the band themselves appreciate. Now the song itself triggers certain nostalgia for that time, a naive sense of voracious musical discovery and exploration during my teenage years. Younger listeners now seeming rapt and satisfied with downloading singles, which have recorded significant rise, or ripping from YouTube and I'm honestly looking forward to the first op-ed on youtube-mp3.org.
Stream the track over on Spotify if you ain't heard it already.