YOU KNOW YOU LIKE IT REMIX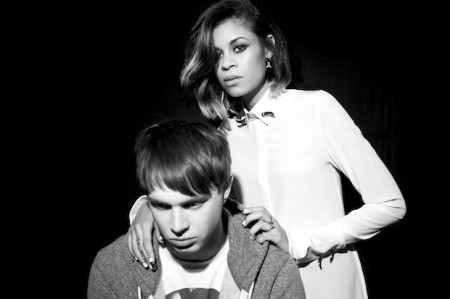 I really have no clue to where AlunaGeorge came from, I guess my ears haven't been on the ground as much as I'd like. For those like me, AlunaGeorge is R&B/Soul vocalist, Aluna Francis, and producer George Reid. Her track in question is "You Know You Like It".
And so enter, the well deserved hype surfers Bondax, with a remix of "You Know You Like It" that is not only as addictive as George Reid's original version, but just jaw droppingly perfect. The hissing, and sub bass work in perfect harmony, whilst Aluna's smooth vocals grace the brilliant beat. Bring in a sweet stabbed synth and the occasional old skool house piano, and you've got yourself a killer on the dance floor.
I can't post this without mentioning the other incredible remixes as well. So make sure you give the others remixes from Riton, Lapalux, B-15, and Raffertie, a gander as well.
STREAM/DOWNLOAD: AlunaGeorge – You Know You Like It (Bondax Remix)